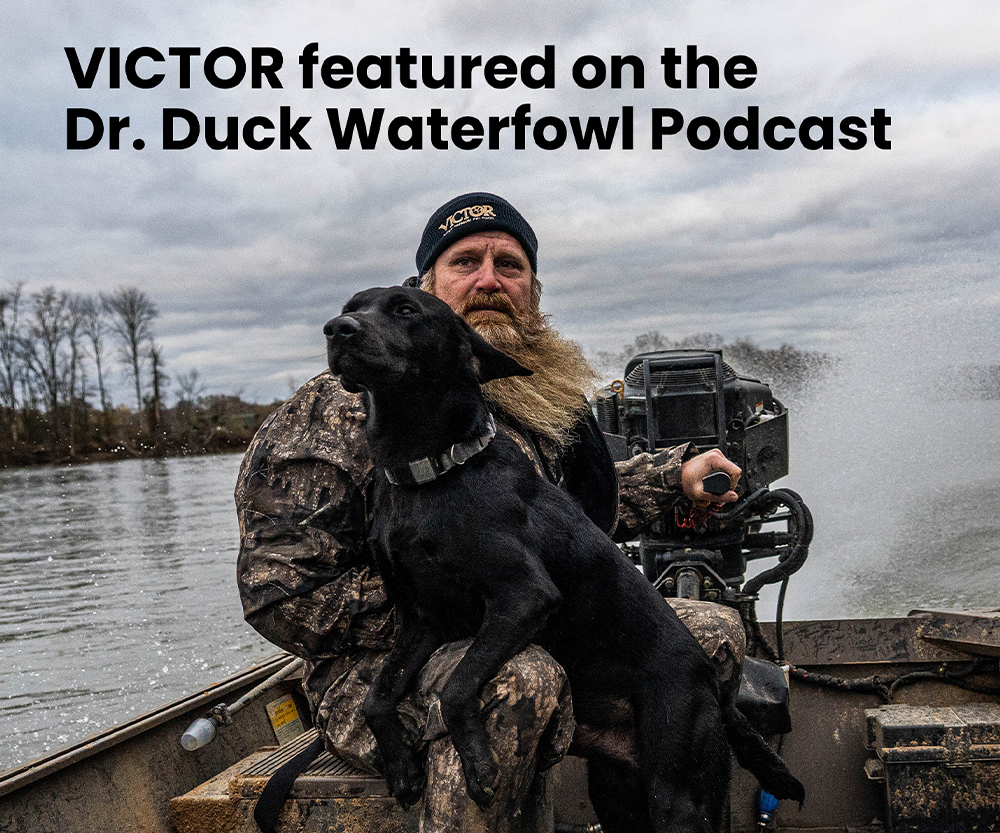 VICTOR Featured on the Dr. Duck Waterfowl Podcast
Oct 27, 2022 | Michael Keith
Our Senior Vice President of Nutrition and Supply Chain, Michael Keith, recently sat down with our friends at Dr. Duck to talk all things pet nutrition and specifically discuss the nutritional needs of hunting dogs. During the podcast go over VICTOR's approach to nutrition and answer fan submitted questions, including:
What are the best feeding times for hunting dogs?
How much should my dog be eating?
What are the best snacks for dogs?
Should I change my dog's diet for hunting season?
You can listen to the episode here.