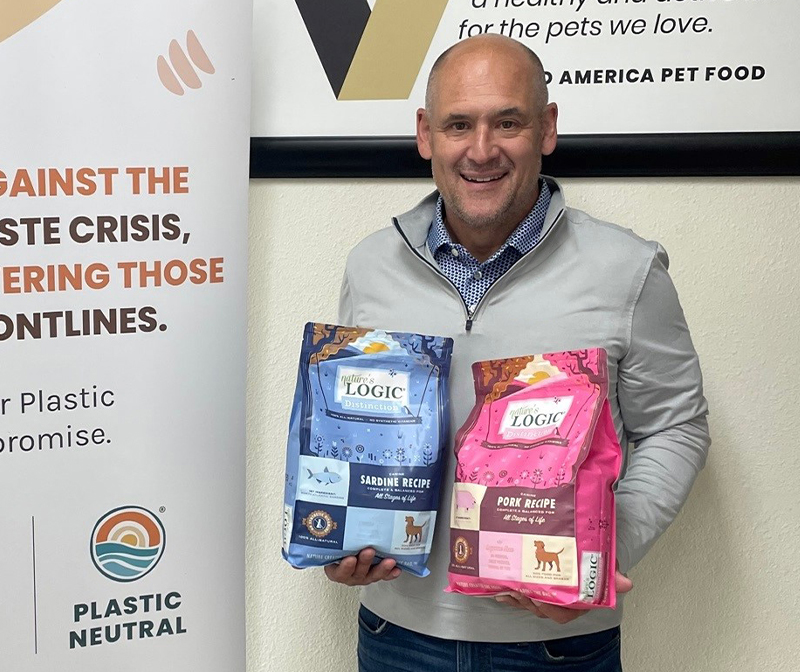 NATURE'S LOGIC® NAMED TOP ECO INNOVATOR
Jul 20, 2022 | REAL LEADERS MAGAZINE
Nature's Logic, a MAPF brand, and the creators of 100% natural pet food with no synthetic vitamins or minerals, has been named #11 on the inaugural Real Leaders® Eco Innovation Awards, and is the only pet food brand to make the list.
Honored for their commitment to sustainability, this recognition highlights the importance of Certified Plastic Neutral packaging in the pet industry and celebrates achievement in environmental impact by products, projects and initiatives that are actively contributing to a healthier planet.
The inaugural Eco Innovation Awards selection was highly competitive, with winners including Procter & Gamble, Teracycle and Sunwealth Power, to name a few.
Recognizing that environmental innovation and financial success must go hand-in-hand to have significant impact, Real Leaders selected winners based on innovation, and ranked them by five-year revenue growth.
"We're proud to share this important achievement, demonstrating that a brand can continue strong business growth while also taking a proactive role in sustainability," said Greg Cyr, CEO of Mid America Pet Food, parent company of Nature's Logic.
Nature's Logic's award submission centered on its Certified Plastic Neutral (CPN) packaging, a certification given by repurpose Global, an organization dedicated to the removal of plastic from the world's waste stream. To achieve the CPN designation businesses, like Nature's Logic, calculate the amount of plastic they use in packaging and fund the removal of the same amount of plastic from our waterways and landfills.
David Yaskulka, SVP of Corporate Social Responsibility for Mid America Pet Food, parent company of Nature's Logic, believes CPN is a great option for many consumer-packaged goods companies to consider as the industry takes an increased focus on sustainability. "As the pet industry continues sustained growth, CPN offers an immediate-impact measure which allows us to work towards impactful changes to benefit the outdoor spaces we love to explore with our families and pets, today and for years to come."