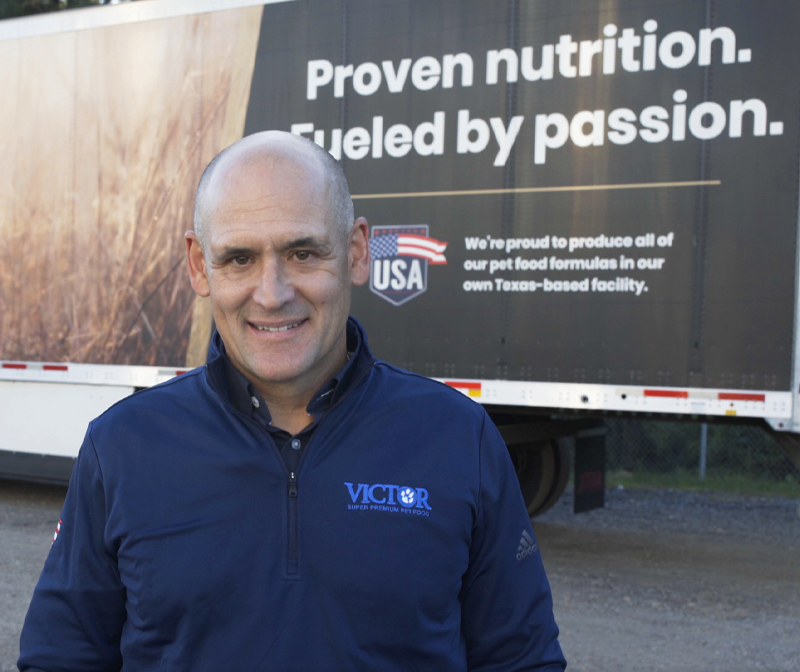 Greg Cyr Named to Pet Age Power 50 List
Nov 04, 2021 |
Recently announced, Mid America Pet Food's CEO Greg Cyr has been named to Pet Age's inaugural Power 50 List. The Power 50 program has been established to recognize and highlight leaders and influencers in the pet care space.
"I'm honored to be recognized by Pet Age and be part of their first ever Power 50 list," said Cyr. "It's been an amazing experience to lead the talented team we have at Mid America Pet Food. I always say that the two most important assets we have are our people and our brand – and the brand can't come to life without the people. The past year has been a great example of that as it has been especially challenging, but I'm proud of all that MAPF has accomplished and look forward to continued growth."
When selecting individuals to appear in the 2021 Power 50 list, Pet Age examined the state of the pet sector with input from industry experts, professionals and analysts. The 50 executives, directors and authorities who are spotlighted in the list have demonstrated innovative ways to inspire and drive results for their company and the overall pet care market.
Under Cyr's leadership MAPF has established our own fleet of trucks, allowing us control of logistics for inbound ingredients which has played a vital role in allowing us to operate 24 hours per day, 7 days a week as needed. With these capabilities we will exceed production of over 125,000 tons of kibble in 2021. Despite the challenges COVID brought throughout the year, we have maintained best in class fill rates across our customer base, an accomplishment Cyr credits to the team. MAPF most recently acquired Nature's Logic®, allowing us to serve a new set of pet parents and loyal companions.
"We're excited to honor the achievements of these leaders, directors and heads of organizations who have responded to the unprecedented challenges of the last two years with grit, determination and resourcefulness," said Glenn A. Polyn, Pet Age's associate publisher and editor-in-chief.
The full Power 50 List can be found here.